Deliver more work on time, on budget, and with reduced waste.
With shop-floor scheduling, real-time machine monitoring, and insight-rich analytics reported directly to your ERP.
Request a Live Demo
Why JobPack® Works
All levels of your organization will benefit from the highly adaptable, efficiency boosting scheduling and analytics of JobPack®. Our visually intuitive production scheduling solution will unleash the potential of your business.
Why JobPack®?

JobPack® gives us better accuracy on delivery promises.

But even more important is that when there are problems, we see them weeks before projects are due so we have time to take action
KVI Ultra Precision Tooling & EDM
See Success Stories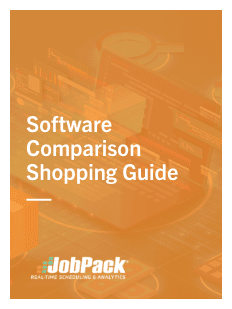 How does JobPack® compare to other software out there?
Get the guide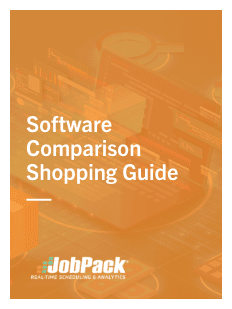 Software Comparison Guide: Get to Know Your Options
JobPack® has been specializing in digital solutions since 1992, so we understand the importance of connecting the right data with the right people to make informed decisions.
Get the guide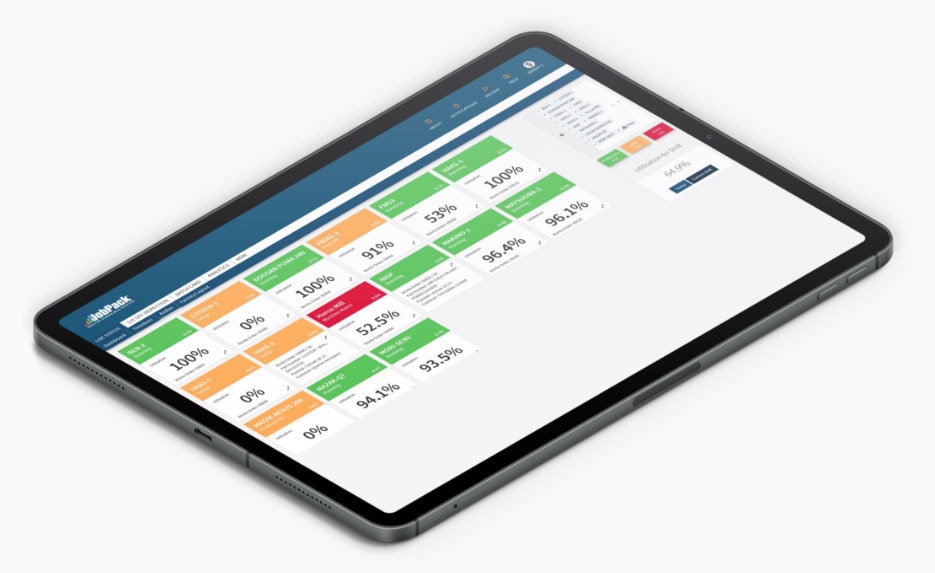 Machine Monitoring
Fully traceable, real time visibility, on every machine in your shop.
Being connected to every machine gives you a deeper understanding and real-time visibility of how the entire shop floor is performing, enabling you to decrease machine downtime, reduce errors, minimize waste, and increase productivity.
See what else JobPack® can do