Support
Support & training from software to shop floor.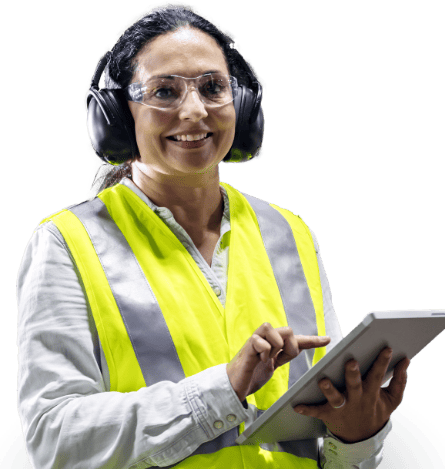 Once you become a JobPack customer, you are taken care of.
The installation, integration, training, and ongoing support of your new system is included. You are assigned a project manager who will stay with you and guide you through the process. You will have access to our Customer Support portal, complete with community forum boards and access to a vast library of articles and "how-to" information.
Need support pitching JobPack® to management?
We've got you covered.

Unlimited support available 24/7/365
Customers with an active contract receive unlimited live phone, email, and online support, as well as reduced pricing for custom reports, onsite visits, and programming. Customers without a maintenance contract will still receive a timely response to support questions but may be charged an hourly fee based on the nature of the support required.
When you contact support, you will receive a ticket number to track the progress of your issue.

Training options available
Customers with an active contract can receive online training for free, if required. For an additional fee, onsite training is also available, customized for the system in your environment.
Our trainers are expert users and extremely comfortable in both the shop floor and office environments. We will have you up ad running in short order with confidence.

Software maintenance promise
Access to JobPack support website and video instructions
Automatic notification of product updates
Support for new features, functionality, and operating systems
Import and report modifications included free
Software updates are available for download, with no server restart needed

Continuous Service Agreement
Customers with a support contract in place will have access to a range of service and support benefits, including updates:
Live technical support via phone and online
Priority support for help tickets
Access to JobPack® support web site and FAQ portal
Automatic notification of product updates
All software version updates, released annually
Includes updates to new features and functionality
Support for new operating systems

JobPack® gives us better accuracy on delivery promises.

But even more important is that when there are problems, we see them weeks before projects are due so we have time to take action
KVI Ultra Precision Tooling & EDM
See Success Stories