Why JobPack® /
Readily Adaptable
Production scheduling, made simple.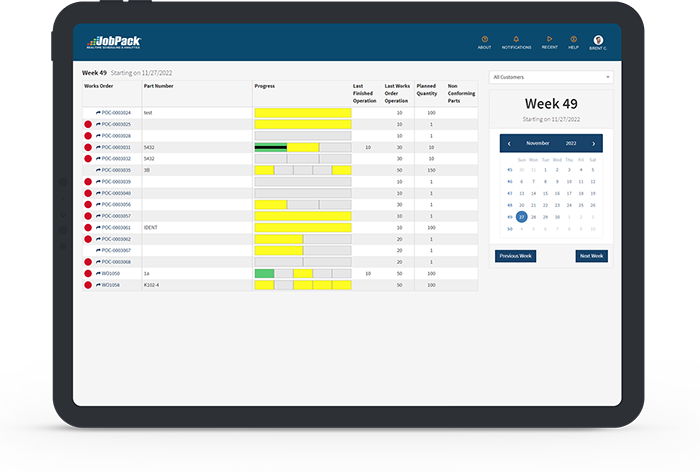 No matter how effective a scheduling solution is, it's useless if no one can install it or figure it out.
JobPack® easily integrates into all areas of your organization and systems. With its at-a-glance visual interface, JobPack® is easy to understand and put to work. JobPack® readily integrates with your existing ERP or can operate as a standalone system without ERP data. And because our engineers install it, your IT staff can stay focused on their own day-to-day tasks.
Need support pitching JobPack® to management?
We've got you covered.

Data integration made simple.
JobPack® engineers make installation and ongoing maintenance smooth and easy. For companies who have an existing-legacy ERP system, JobPack® adds finite graphical scheduling functionality via our Enterprise Application Integrator (EAI). EAI is a proprietary database mapping tool specifically designed and configured to extract data from the ERP database, massage and format the data, and populate the JobPack® SQL database.
Custom data integration.
Data integration can be further customized and refined by JobPack® engineers to suit the individual, specific requirements of installed ERP systems. Integrated with your ERP data, the JobPack® system runs on your server and is accessible from shortcuts on your shop floor PCs.